We live in fascinating yet turbulent, and highly unpredictable times. The convulsions in society, largely brought about by Brexit and the Covid pandemic, and aided and abetted by social media, have brought about seismic change and the polarising of attitudes that has challenged, and some would say shattered traditional divisions and loyalties.
We see this discontent play out in increasingly trenchant public protest in London and throughout the UK. This ranges from from disenchanted Brexit Remainers, Extinction Rebellion on climate change, BLM and their charge of systemic racism and the need for reparations to atone for slavery, the anti-lockdown and vax movement challenging government Covid policy, through to open government advocates with their desire to see the freeing of Julian Assange.
It was a great privilege therefore, to be invited by Steve Kennedy, a dedicated and committed criminal defence lawyer; to provide security support to him, his team of volunteers and speakers to speak, unimpeded, at Parliament Square in London against the Police Crime Sentencing and Courts Bill.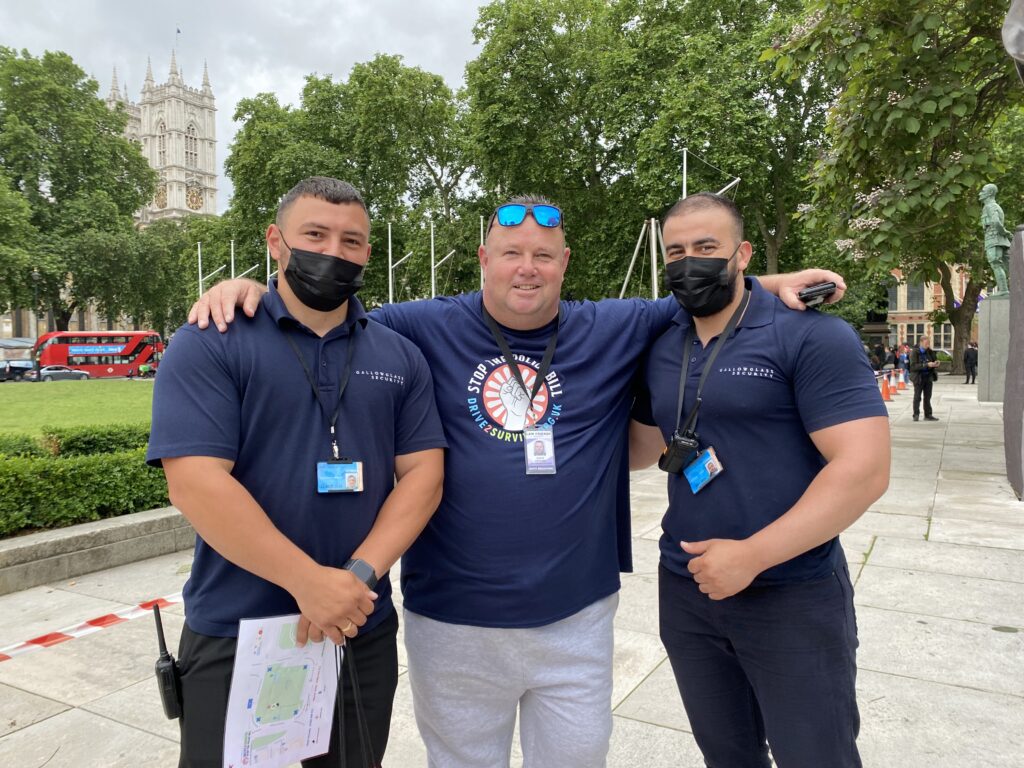 Opponents of this Bill argue passionately that if this Bill enters the statute book, then cherished notions of the right to protest, and in turn free speech, will be curtailed, and without this vital pressure valve, disorder could take a far more dangerous and virulent turn. One thing is certain, 2021 will not replicate 1967's Summer of Love, and we foresee turmoil ahead.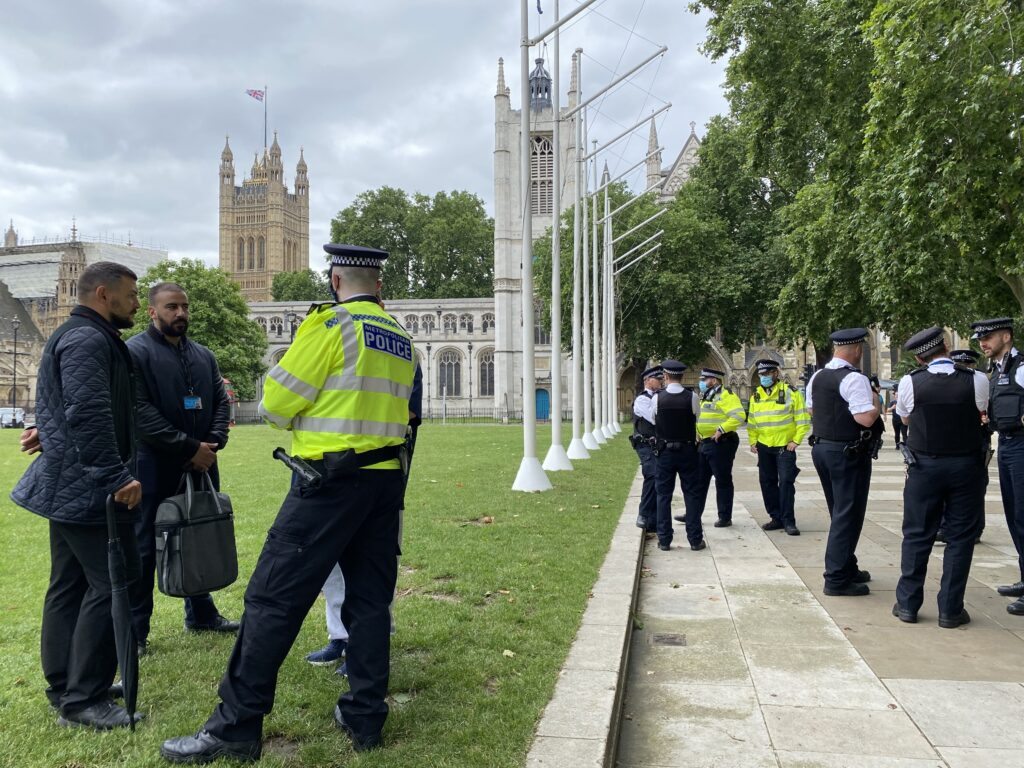 As an organisation it is not our position to take a view on these profoundly important societal issues. Our only priority is to discharge our security obligations, to the very highest professional and ethical standards, to protect those who put their trust in us.