During our work we regularly encounter people in far less fortunate situations than ourselves. This has led us to run extended projects with estate clients, Westminster council and outreach teams where we direct and support those living on the street. During COVID there are many who are unaware of how to connect with the wide range of excellent services available to them, making the role of our teams on the ground ever more important. Our work has been varied from specific medium-term projects to ongoing work done by our foot patrol teams in Marylebone and Bloomsbury and also our response teams on a day-to-day basis. Whist visiting the team undertaking our street patrols and property inspections, I spotted the blue plaque of Octavia Hill in Garbutt place. Although she is best known for being a founding member of the national trust her achievements went beyond this and are very relevant today.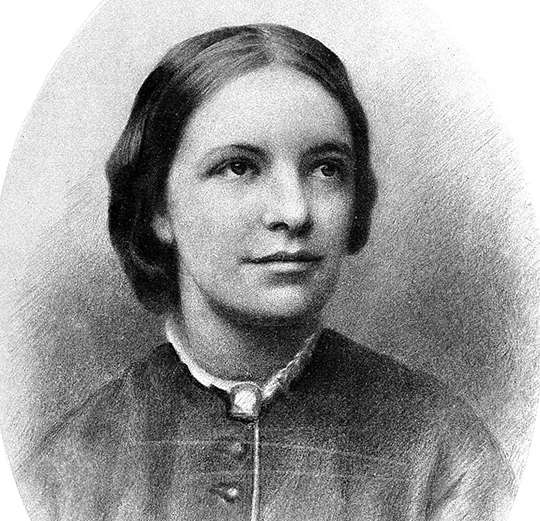 Born into a family of strained finances Octavia Hill was unable to complete a formal education. This did not stop her pioneering not only social housing but social work and shaping the modern landscape. She believed that it was impossible to "deal with people and their houses separately" identifying that where and how we live has a direct impact peoples lives.
Octavia Hill worked with ruthless self-discipline and determination, identifying dilapidated housing and worked with private investors to provide sustainable housing for London's urban poor. The first of which was on Paradise Place in London's Marylebone, which later changed its name to Garbutt Place where her plaque is today. The buildings were anything but Paradise, most of the stairs and floor boards had been used by the tenants for firewood and were the worst of Victorian slums. She believed in a partnership between tenant and land lord, where there was responsibility to provide quality housing by one and maintenance by the other.

This led here to lay the foundation stones of not only social housing but also social work. Whilst collecting the rent on a weekly basis she used the opportunity to get to know the tenants and develop a community. Her understanding and insight led to the Settlements Movement, founded on her belief that social harmony was only achievable with mixed communities. This would prevent slums and ghetto type areas emerging. As a city London differs from so many around the globe because of this believe in social mixing, even Mayfair one of the most affluent areas in the world has a very significant amount of social housing provided by organisations such as the Peabody Trust.

Her influence is not felt just in London but hold influences worldwide, the Octavia Hill Association of Philadelphia was founded in her memory to provide housing to low and middle income city residents.
Octavia Hill identified a housing need for key workers more than an century before it became a phrase so often used today.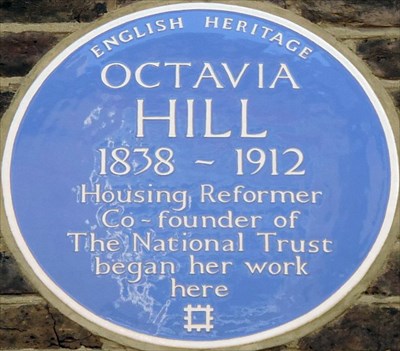 Her influence was not just on the urban and social landscape, fighting to prevent urban sprawl and thus saving both Hampstead Heath and Parliament Hill Fields from development. This green space is always of great value to London residents rich or poor but even more so in the currant time of lock down. She is also credited with coining the term "green belt", a term and idea used and appreciated by all of us.

Her most famous legacy is almost centrally the founding of the National Trust, saving important buildings for the nation. This however is only one part of her incredible achievements on the urban, suburban, rural and social landscape of the UK and beyond.