After the long bleak Covid winter, the Wimbledon Championships resumes its rightful place at the heart of the British summer's sporting calendar with the hosting by All England Lawn Tennis and Croquet Club in Wimbledon London of the world's premier Grand Slam tennis tournament; and the only Grand Slam tournament played on grass.
The Wimbledon Championships are a quintessentially English affair, steeped in timeless tradition and gentility. The gentle atmosphere though belies the ferocious competition amongst the players for the kudos of being named Wimbledon Champion. Notwithstanding tradition, the competition evolves with 2021 seeing the final end to "manic Monday "with the middle Sunday being open to play on account of advances in grass technology and maintenance.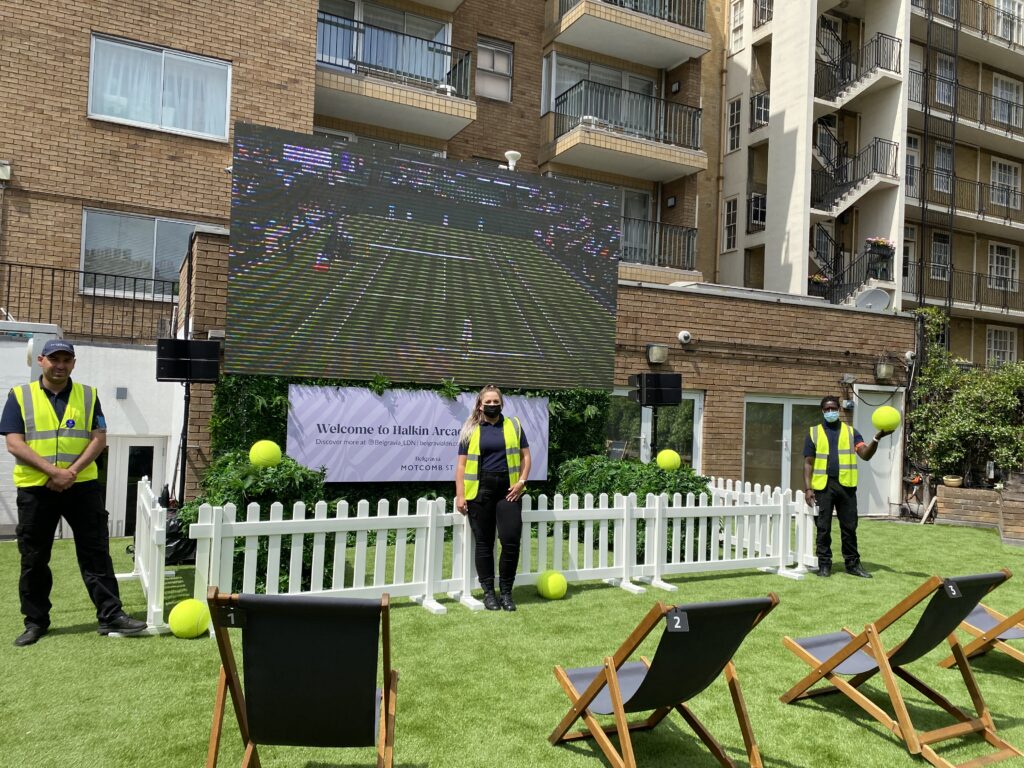 For those who don't have the time or a ticket to go to Wimbledon, there are opportunities in London to enjoy the tennis on the big screen and the magical atmosphere it evokes; and this is not confined to Henman Hill or Murray Mount or could it be renamed Raducanu Rump following her stellar progress through the tournament as a wild card entrant?
We're delighted at Gallowglass to provide low key security support for the live streaming of Wimbledon at Belgravia's Halkin Arcade and Mayfair's Brown Hart Gardens. At these elegant locations there is an opportunity to relax in the deck chairs with the essential glass of Pimm's and punnet of strawberries, and enjoy the competition and the unique Wimbledon atmosphere.