Security support for LB Lambeth Covid Walk In Vaccination Clinics
The Covid pandemic has seen Gallowglass Security providing extensive security support to the Greater London Authority (GLA) , the City of Westminster, the London Boroughs of Lambeth, Ealing, Havering, and Waltham Forest . This is all part of their collective effort to protect the vulnerable together with implementing mass testing and the vaccination programme.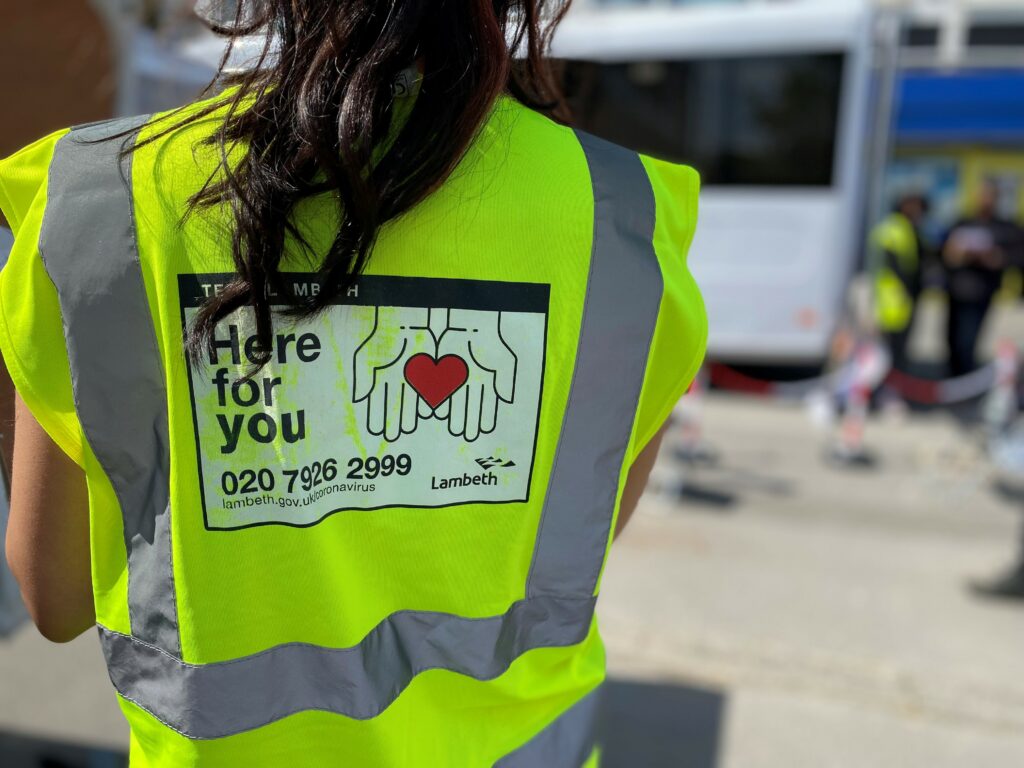 With the growing spread of the Delta variant, the need to accelerate the momentum of the vaccination programme to secure herd immunity has never been more vital. We were delighted to have been invited by the London Borough of Lambeth to provide security support to them with the set up of walk in clinics in various locations within the community, for eligible residents to receive their Covid vaccination.
This imaginative effort is a collaboration between the London Borough of Lambeth and NHS South East London Clinical Commissioning Group, who have worked in partnership with local community groups to reach out to those residents who have not yet taken up the invitation to be vaccinated. This need has arisen to ease access for those who are elderly, or are carers, or with underlying medical issues that can make it difficult to get to vaccination centres. Also it is a way of accessing some communities where the uptake has been lower. These clinics offer advice and support for those who do not have a GP, to register there and then, so they can receive their vaccine straight away.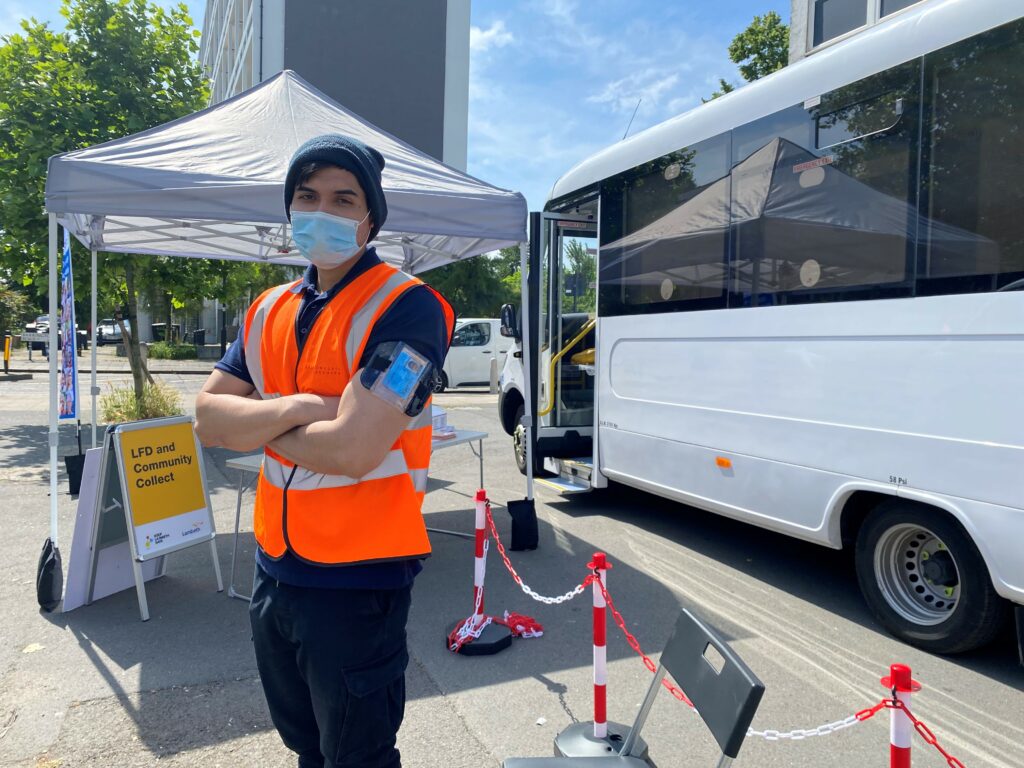 Today we are supporting the walk in clinic at Loughborough Park, and have deployed SIA licensed Richard Molina to protect all staff at the Clinic as well has upholding the Covid and Health & Safety regulations on site. As with all Gallowglass guards he has benefited from our outstanding Covid awareness safety training programme. He is an ideal choice on account of his personability as well as capacity for firmness. Being fluent in Spanish and English means also that he reflects the profile of that part of the community which in turn eases communication.
If you would like to find out more about where and when these clinics are taking place in South London ,please check selondonccg.nhs.uk as updates are being regularly provided. Eligibility for the vaccine is determined by both age and risk factors, so to check your eligibility please click on this link. www.nhs.uk/conditions/coronavirus-covid-19/coronavirus-vaccination/who-can-get-the-vaccine/