Hotel Quarantine Security
During the early stages of the global pandemic and the initial lock downs, Gallowglass Security were tasked with providing services to a large number of hotels in and around London who were providing accommodation to rough sleepers. During this time our front line staff deployed their skills to manage challenges presented by those not only suffering from COVID19 but the support and medical staff who were helping them.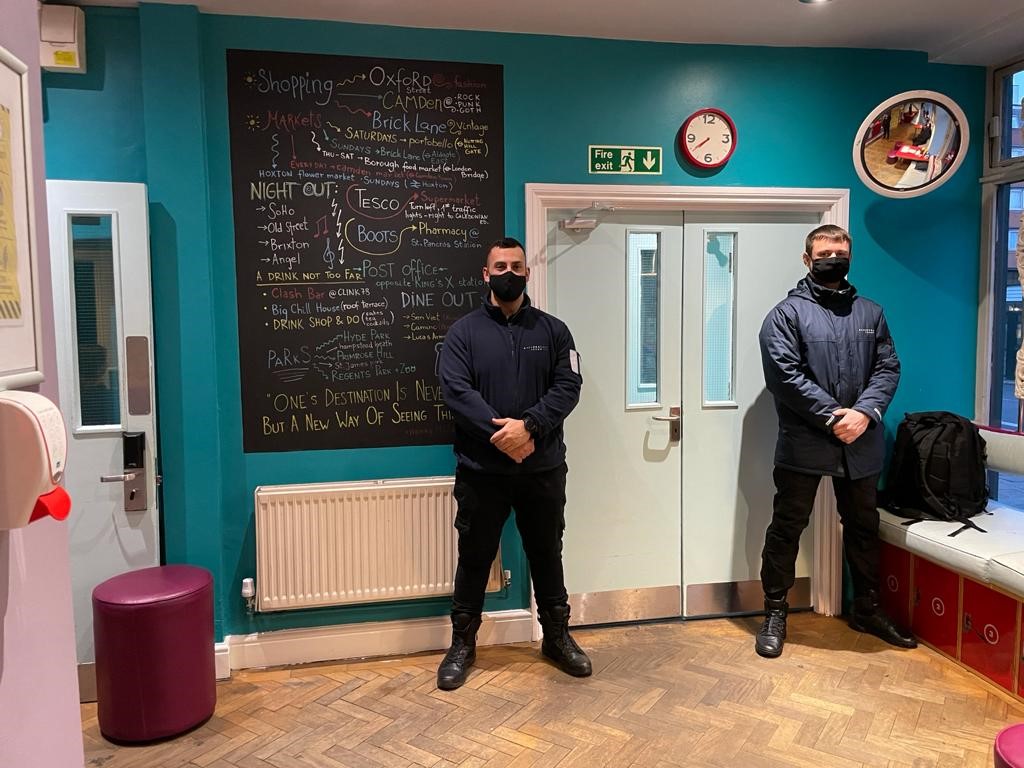 Gallowglass Security's health and safety and management teams have quickly adapted to the new environment which was changing on a daily and sometimes hourly basis. The Gallowglass Security teams lead by Nick and Peter developed new working practices and protocols to keep not only our team but others as safe as possible during a rapidly unfolding COVID situation.
Situation with the new quarantine hotels, introduced by law on the 15th of February for travellers arriving from 33 "red list" countries, is different however, Gallowglass Security has unique insight on how these hotels can be mobilised and managed going forward. Being one of the few companies who are under the Community Safety Accreditation Scheme (CSAS), where police Chief Constables can choose to devolve limited powers to companies and staff like ours. This further galvanises our thoughts on how and where our industry can support the UK during the global pandemic.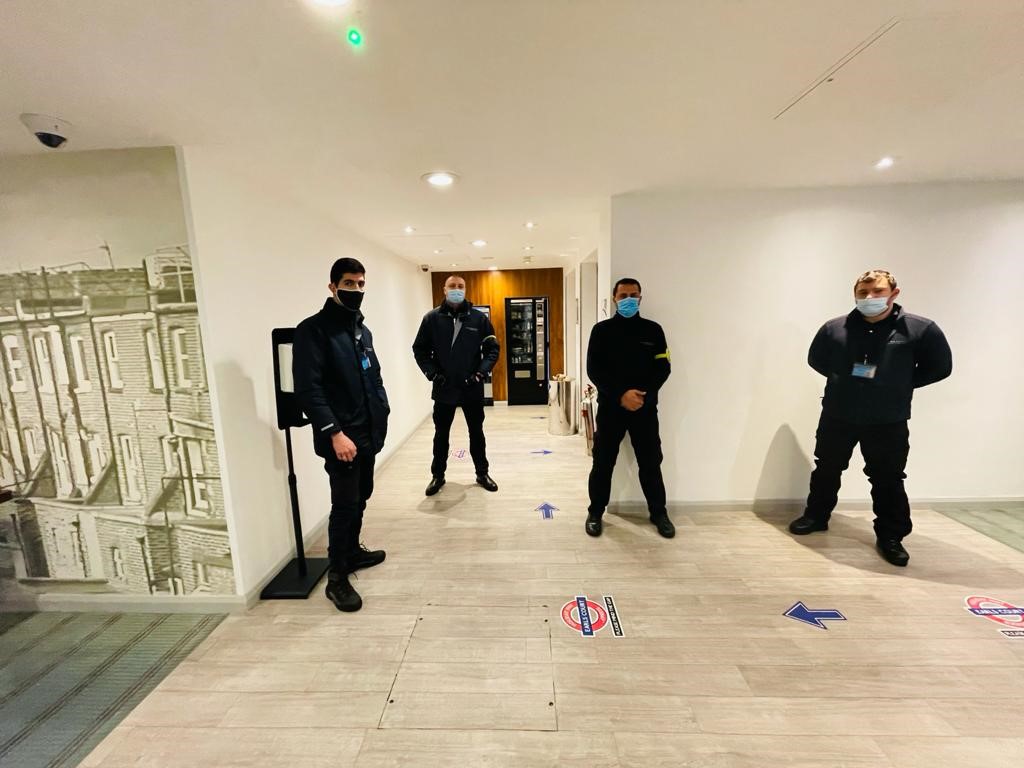 Many people have cited the Australian model as one which should be copied in the UK as they have suffered just 28,918 cases. There a number of scientific factors that we do not have the expertise to comment on but facts such as population density and climate is a known factor. For Gallowglass, looking at practicalities of Australian quarantining procedures we offer insights on how these may be carried out in the UK.
The main difference between people travelling to the UK and Australia is the type of transport used. The vast majority of travellers arriving in Australia will do so by air, this makes the logistics of social distancing between arrivals and the general population a simpler task. By comparison in the UK we have far more transport hubs and links, many in major areas of population including train, ferry and airport terminals. This will add an additional layer of complication for those in the UK tasked with mobilisation and deployment.
Australia originally employed private security to guard the hotels, this proved unsuccessful do to the professionalism of the staff deployed. This led the Australian government to use police forces to provide this security service at quarantine hotels. In the UK we are faced with a different set of circumstances however the same problems. Firstly the UK will have different logistical situation, the location of hotels and the way people enter into the country. From a government perspective there is a requirement not only to have more quarantine hotels but spread out over a much larger geographical area. This will still be a requirement if the numbers of arrivals is comparatively small as they cannot be concentrated around a handful of international airports like the Australian model.
The UK already has a much stretched police and armed forces services who may be able to lead on this project however will not be able to staff the whole deployment. The advantage the UK has over Australia is a well-developed and professional private security industry. Gallowglass is one of a handful of CSAS companies who are trained to support and liaise with police during a wide range of scenarios. This affords not only the government but the community as a whole a wider range of resources to draw upon.
There is a huge amount of public approval for the quarantine process, 90% in a recent YouGov poll, this means that there will not only be public opinion but pressure to ensure these hotels are run to the highest professional security standard and why Gallowglass Security is uniquely placed to help.
Gallowglass Security is offering security support to hotels helping foreign and UK nationals arriving back into the UK.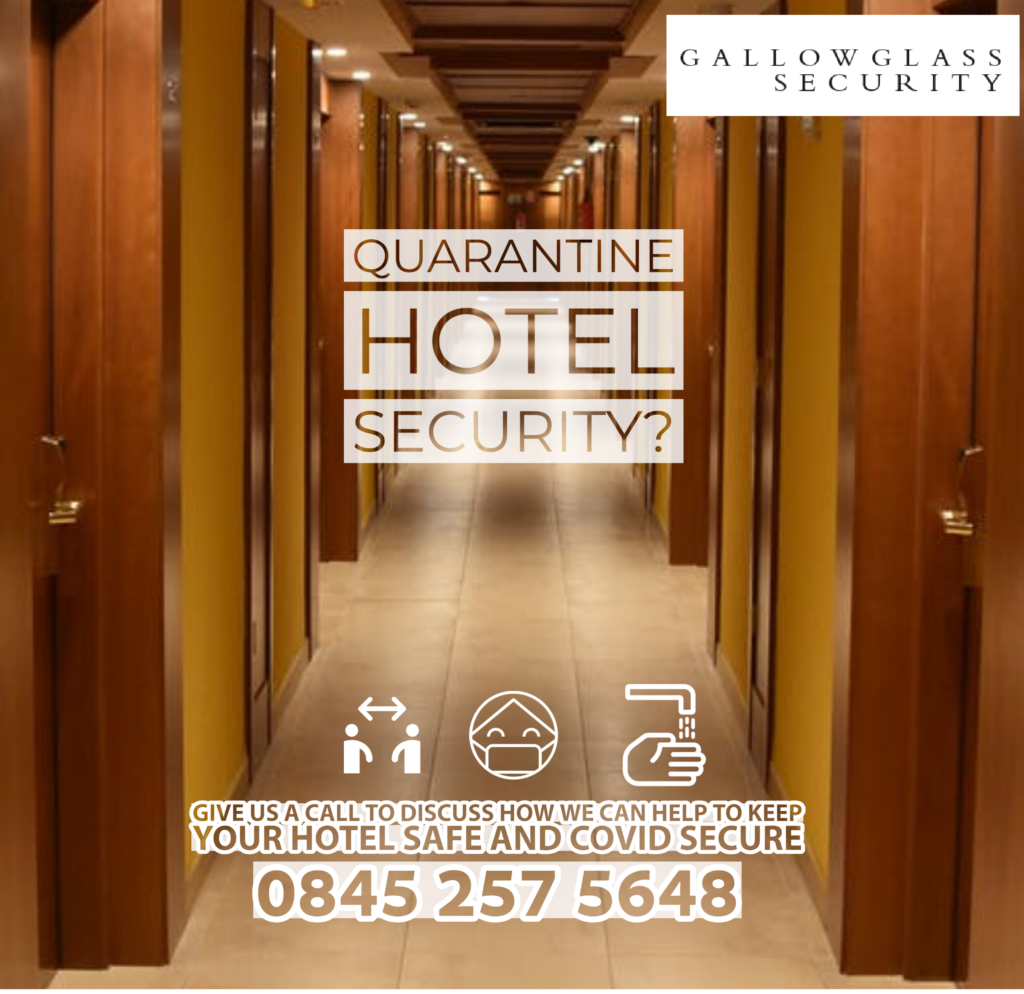 Hotels housing those that need to go into 10 days quarantine require professional, experienced security with a deep understanding of health and safety protocols during COVID.
Using our extensive experience of supporting the Greater London Authority and working with our hotel partners to house the homeless during COVID, we will be supporting hotels that are offering rooms to those going into self-isolation, for those coming from outside of the UK.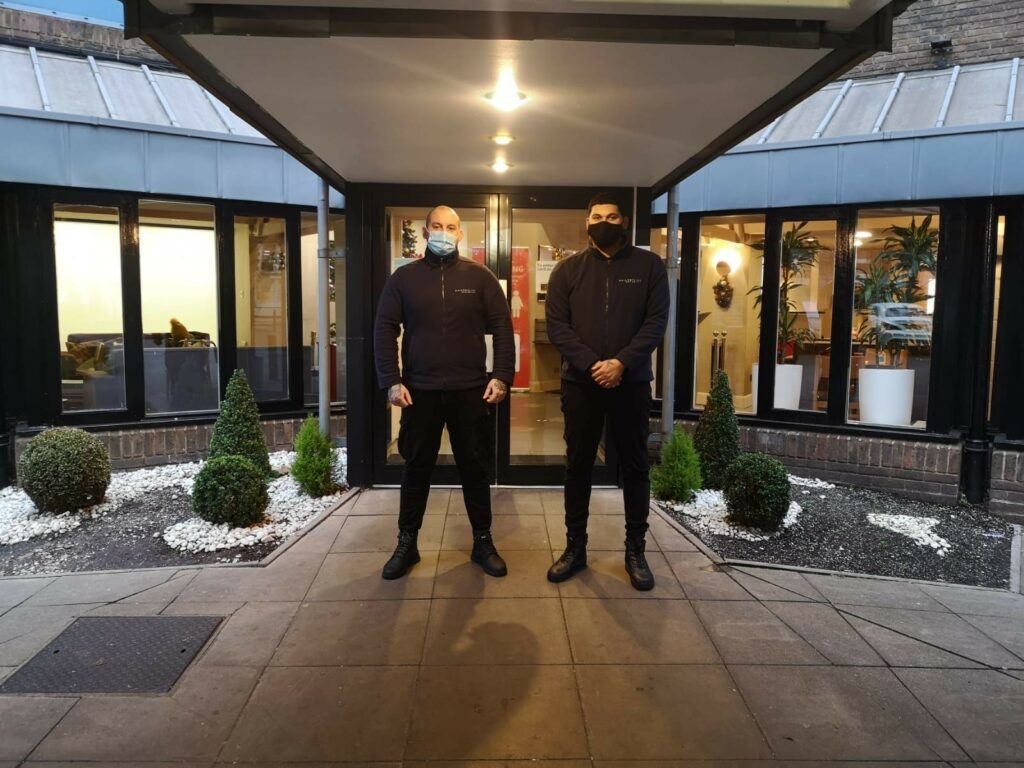 If you are interested in Gallowglass Security's services, support for safeguarding your guests or advice around the appropriate Health and Safety precautions you need to take, please email us on dutyops@galsec.co.uk or call us on 02073 267 840